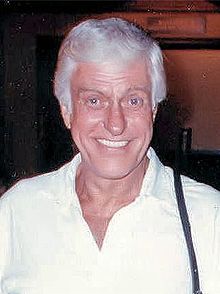 Richard Wayne "Dick" Van Dyke (born December 13, 1925) is an American actor, comedian, writer, singer, dancer, and producer with a career spanning seven decades. He is the older brother of Jerry Van Dyke and father of Barry Van Dyke. Van Dyke starred in the films Bye Bye Birdie, Mary Poppins and Chitty Chitty Bang Bang and in the TV series The Dick Van Dyke Show and Diagnosis: Murder. Van Dyke is a recipient of numerous awards in the entertainment industry, including five Emmys, a Tony, and a Grammy. In 1995, he was inducted into the Television Hall of Fame. He received the Screen Actors Guild's highest honor, the SAG Life Achievement Award, in 2013. Van Dyke has a star on the Hollywood Walk of Fame at 7021 Hollywood Boulevard. He is set to premier as himself in the upcoming movie.
Ad blocker interference detected!
Wikia is a free-to-use site that makes money from advertising. We have a modified experience for viewers using ad blockers

Wikia is not accessible if you've made further modifications. Remove the custom ad blocker rule(s) and the page will load as expected.